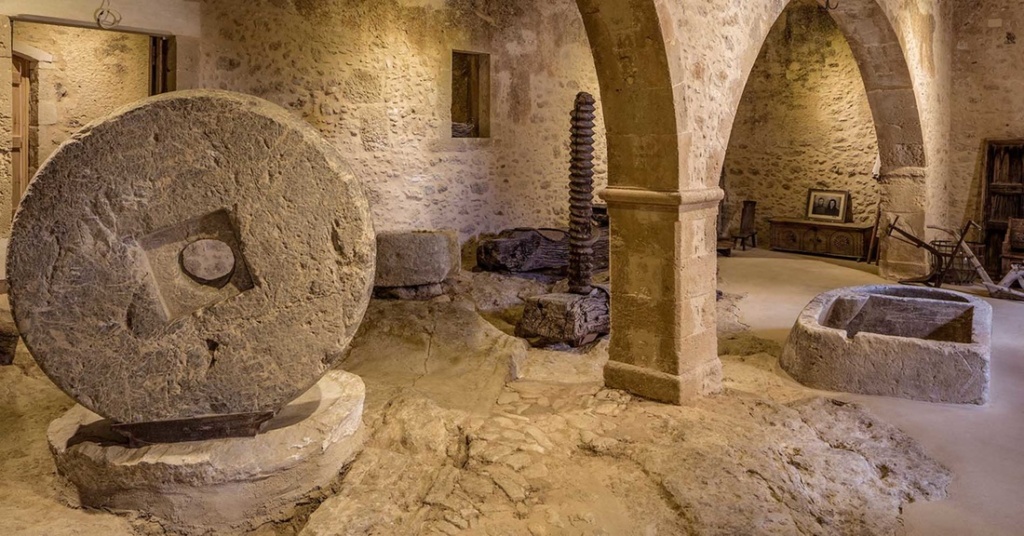 Ancient Eleutherna and its museum are located in an area favoured both for its natural beauty and for its close proximity to other destinations of great cultural interest.

Only seven kilometres to the southwest, in a low, wooded, fertile plateau, lies the emblematic Arkadi Monastery, Crete's most famous monastic establishment, a place with centuries of history and memory. Founded in the twelfth century, Arkadi acquired its present form in the Venetian period (sixteenth century). The monastery developed into an important cultural centre and is one of the most important monuments of the Cretan Renaissance. Eighteenth-century travellers describe the monastic complex, whose fame culminated in the 1866 holocaust, after which it was seen as the most sacred symbol of Cretan independence.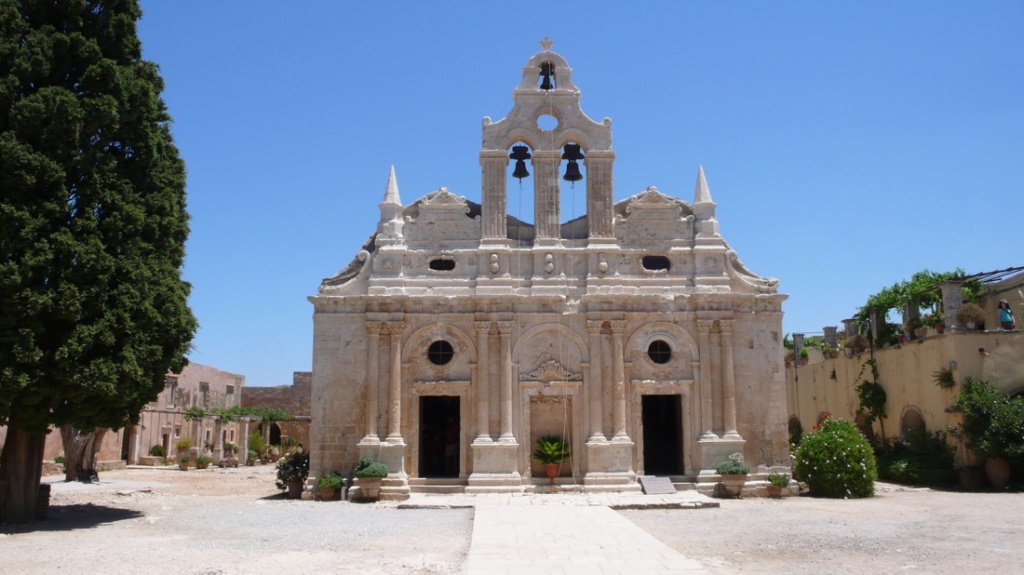 Four kilometres north of Arkadi is the listed Venetian settlement of Kapsaliana, a former monastic dependency and centre for harvesting olives and producing olive oil, which developed around an olive press dating to 1763. Nowadays, the restored olive press and settlement function as a beautiful hotel complex.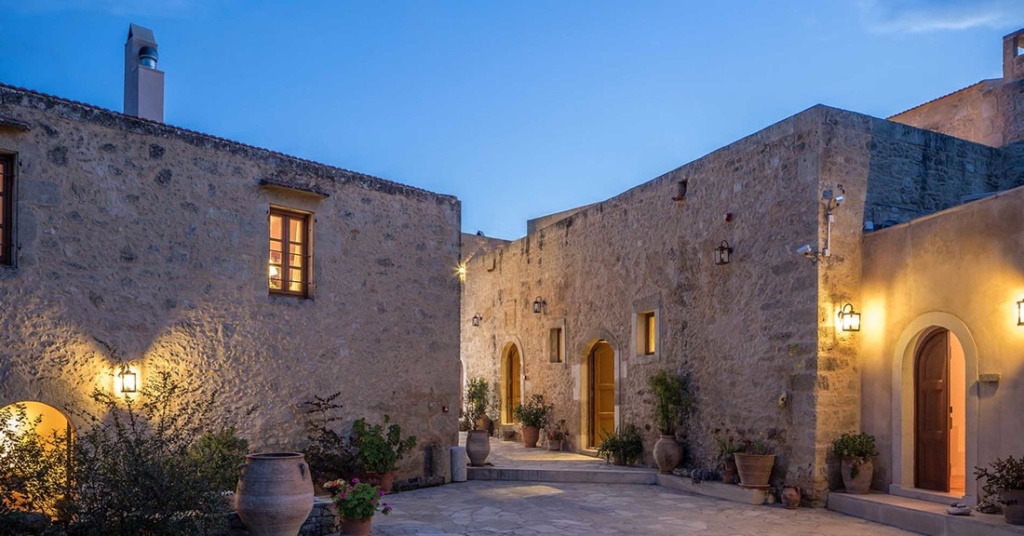 Five kilometres east of Eleutherna lies Margarites, a village with Venetian roots, mentioned by sixteenth-century travellers. In the nineteenth century, Margarites was a flourishing town, whose centuries-old ceramic tradition began at least as early as the Ottoman period. Margarites is undoubtedly the most important pottery centre in western Crete.
Visitors can still visit the remains of stone-built workshops and pottery kilns that once produced all of the necessary household utensils, including storage vessels, ritual vases, and even toys. Nowadays, modern ceramic workshops produce a variety of utilitarian and decorative objects. Margarites also features many churches, the most important of which is the church of Saint John the Evangelist, which dates to 1383. Near the village is a dependency of the Karakallou Monastery of Mount Athos.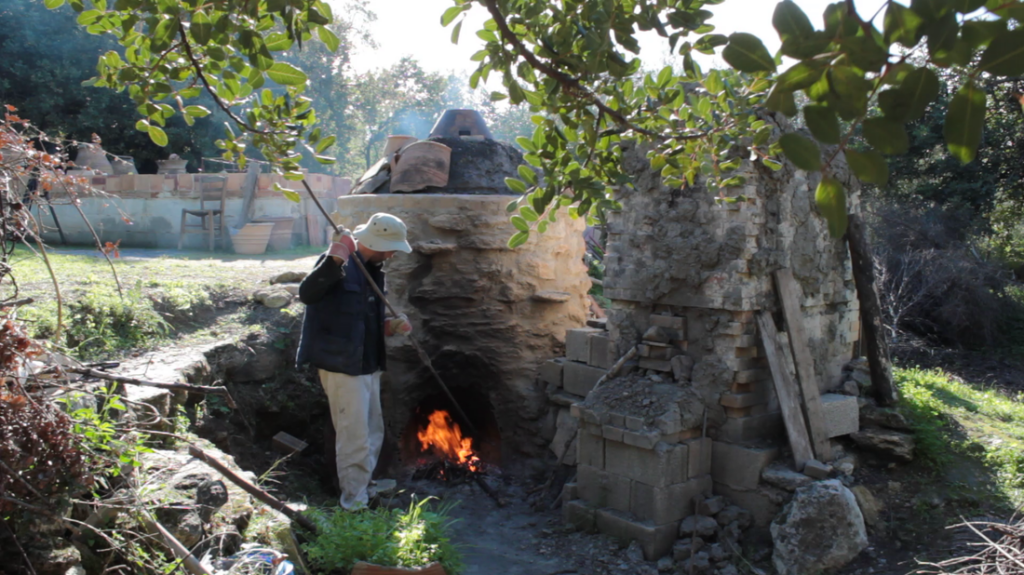 The Monastery of Agia Irini at Rethymno is located 5 km. south of the town of Rethymno, on the road to Roussospiti. The monastery is built on a cliff with spectacular view.

This is one of the oldest monasteries, first mentioned in a document of 1362, which indicates that perhaps had been established during the second Byzantine period in Crete.

In 1989 it was decided the renovation and reopening of the monastery, work for which he was honored in 1995 with the European conservation award and shaking EuropaNostra architectural monuments.

Τoday is a community with ten nuns. In the monastery there is a church museum, which houses memorabilia of the late bishop Mr. Theodore. The nuns engaged in iconography, weaving, embroidery and the vestments.
Οne of the largest olive groves in the Mediterranean is located northwest of Eleutherna in the Adele region. A little further on, east of the modern town of Perama, is the Melidoni Cave, which was used continuously from the Late Neolithic to the Ottoman period. On the way from Perama to Anogia one can visit the remains of ancient Axos, which maintained relations with ancient Eleutherna, and, further up Mount Ida, the Idaion Andron, birthplace of Zeus.