The objects in Hall  A provide a first glimpse of Eleutherna's political, religious, social, and private life through time. The display cases to the right illustrate the site's prehistory and history. Tools, weapons, jewellery, vases, statues and figurines, inscriptions, architectural members, and coins represent a small part of the excavated artefacts of all periods. They are representative of both the various materials used in antiquity (obsidian, clay, stone, gold, silver, bronze, marble, glass, faience, ivory, etc.) and of the development of techniques and styles over the centuries, of the smaller and greater changes from one period to the next.
A separate display case on the left houses the stamnos from Tomb A1/K1 (Tomb of the Warriors), which contained the cremated remains of an aristocrat and was covered by a bronze Phoenician bowl. The combination of the stamnos and bowl, the origin of the two artefacts (Thera and Phoenicia), and their date led to their association with the story of Phronime as told by Herodotus (Histories, 4.154-61). The short film accompanying the display was based on Professor N. Chr. Stampolidis' research.
Opposite the chronologically arranged display cases, which represent the linear development through time, is the large display case illustrating the 'odysseys' of objects imported from other Cretan sites, the Aegean, and the Mediterranean (or the use of materials or imitations of artefacts imported from these regions.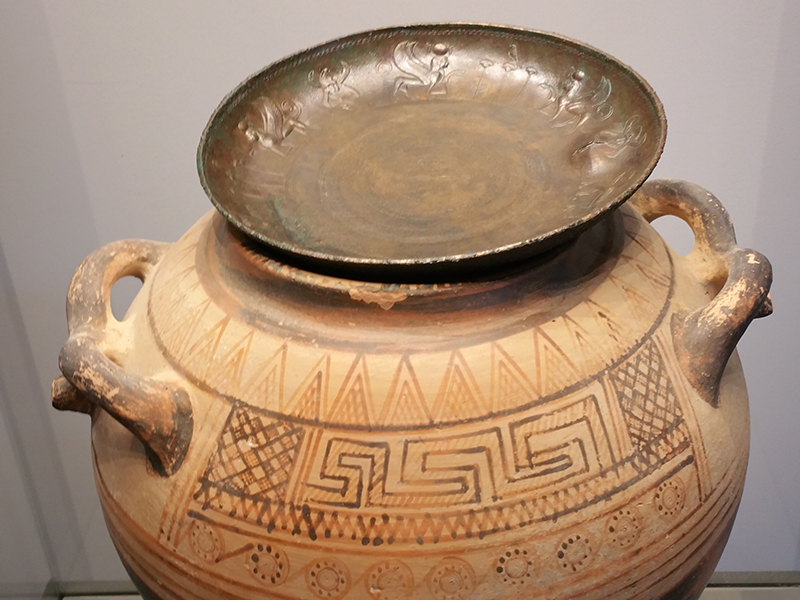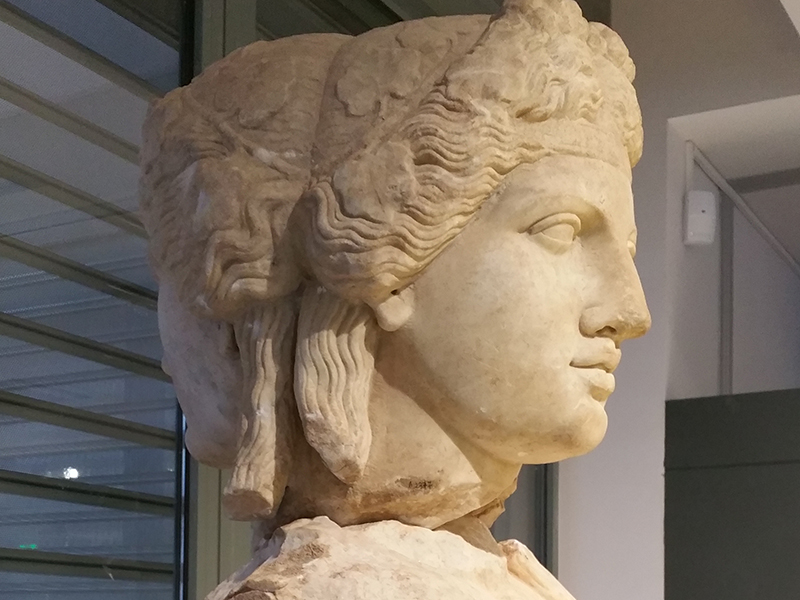 Finally, the central display case is dedicated to gold jewellery (pendants, sewn ornaments, and more), an illustration of this indestructible, magical, diachronically precious material and its multiple uses primarily in the 'Homeric' period, at the dawn of Greek civilization in Crete.